Experience Off-Road Adventure on Quad Bike in Dubai 
Exciting Quad Bike Adventures Await in Dubai Desert
Have you become bored with driving a car? Are you a fan of experiencing Quading at full speed? So book a quad bike rental tour in Dubai and experience the thrill of riding up and down on dunes at high speeds. As you ride on the quad bike along steep hills, low plateaus, and wide canyons of Dubai, you will enjoy the incredible view of the irregular desert. Without this captivating experience, your tour of the UAE would be incomplete and boring.
If you're looking for an unforgettable Quad Bike Rental Dubai experience, look no further than Dune buggy rental DXB. With our tours, you will experience an exhilarating ride through the stunning desert landscape and guidance from an experienced guide providing all the safety instructions for you to follow while enjoying the tour.
Experience the thrill of riding a quad across the vast expanse of sand. Spend a fun-filled day quad biking with family and friends on the desert safari. Book your tour today.
Thrilling QUAD BIKE Services In Dubai for you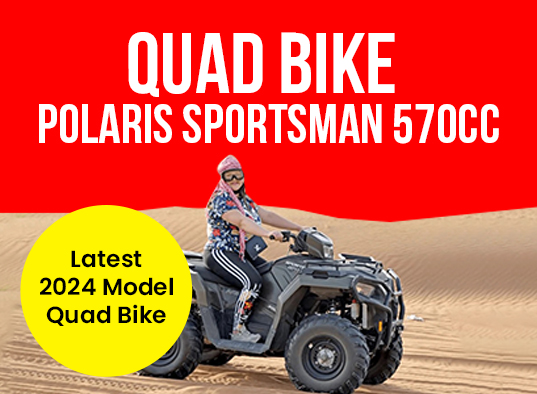 1 to 2 Seater Quad Bike
(All Days)
| Duration | Old Prices | New Price |
| --- | --- | --- |
| 1 hour | 749 AED | 489 AED |
| 2 hour | 999 AED | 739 AED |
| 4 hour | 1299 AED | 899 AED |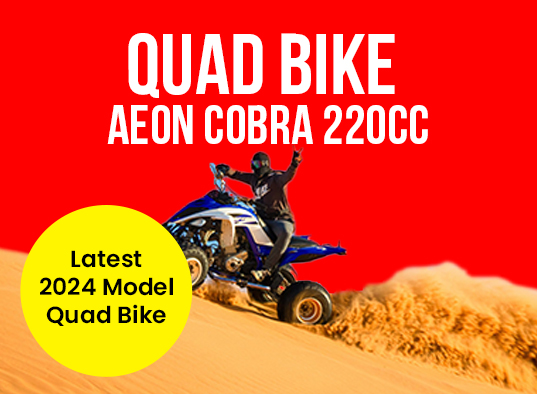 | Duration | Old Prices | New Price |
| --- | --- | --- |
| 1 hour | 749 AED | 489 AED |
| 2 hour | 999 AED | 739 AED |
| 4 hour | 1299 AED | 899 AED |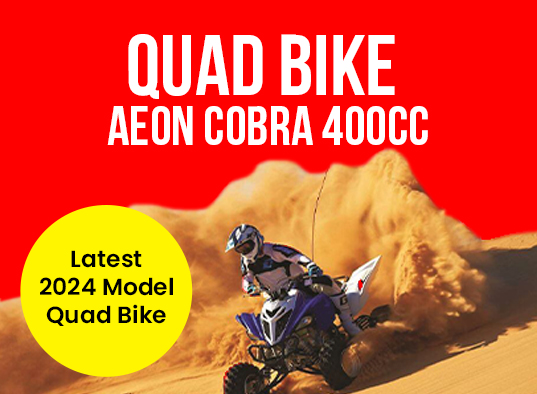 | Duration | Old Prices | New Price |
| --- | --- | --- |
| 1 hour | 749 AED | 489 AED |
| 2 hour | 999 AED | 739 AED |
| 4 hour | 1299 AED | 899 AED |
Are you ready to book our adventure tour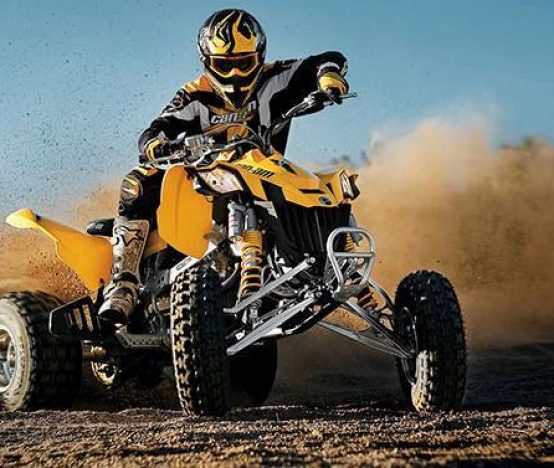 Micheal George.
Our tour was delightful! It was a pleasure to be picked up and dropped off by our tour guide, who was very kind and courteous. In the middle of the desert, riding quad bikes was a great experience! The quad bikes even allowed us to see some camels - it was amazing! The booking process was very easy through WhatsApp.

John Pence
Our experience in the desert in April 2023 was excellent. Off-roading in the dunes was a wonderful experience with the quads. It was a pleasure to work with our driver, and he answered all of our questions. The price is much lower than that of larger companies that charge you outrageous rates... Take advantage of it; you will not regret it.

John Doe
My friends and I had an absolute blast with Dune Buggy Rental DXB! The quad biking rental service was well-organized, and the booking process on their website was smooth and convenient. The buggies were powerful and easy to handle, making them perfect for beginners and experienced riders. We felt safe throughout the entire trip, thanks to the knowledgeable guides who accompanied us. This was the highlight of our Dubai vacation!
Ride the renowned desert vehicle for an unforgettable experience. It is hard to describe the feeling of being amidst the wild desert of Dubai when experiencing the pleasing sight of serenity and getting a bundle of crazy emotions running down your spine. Enjoy Dubai's wild desert this weekend or during your vacation with Dune Buggy Rental DXB.


We offer excellent
quad bike rental
tours in Dubai with top-notch services. You can count on us to make your outing one to remember. The satisfaction of our customers is our top motto, and we do everything to make it come true.


We provide helmets and gloves before the tour to ensure customer safety and offer competitive prices and customized tours to suit your needs.  Desert Quad Bikes in Dubai are easy to ride and do not require any prior experience. We will assist you in mastering the basics within a few minutes. Our reliable instructors will assist you in mastering any stunt you may wish to perform while on tour. 
So what are you waiting for? Book your quad bike rental Dubai tour today through our website and have a wild and memorable experience. 
Enjoy Your Vacation with us
Always wear appropriate safety gear, including a helmet, goggles, gloves, and sturdy footwear. These items protect you from potential injuries and keep you safe during the quad bike rental Dubai ride. Ask our staff to provide these items before you hop on the quad bike.
Q2: Drive Responsibly and Avoid Overspeeding?
Adrenaline can be tempting but always drive responsibly and within your comfort zone. Avoid reckless driving and keep the speed of your quad bike within safe limits to avoid any fatal accidents or injuring other riders.
Q3: Always Stay Hydrated?
The desert's climate can be harsh, so stay hydrated throughout the quad bike ride. Carry a water bottle and take regular breaks to rest and hydrate. Our staff will provide drinks during the tour so you don't feel thirsty.
Q4: Keep The Environment Clean?​
Respect the environment and adhere to "Leave No Trace" principles. Do not litter or disturb the delicate desert ecosystem. Also, avoid injuring any desert animals during the ride, which can result in heavy fines.
Q5: Prioritize Your Personal Health ?​
If you have any medical conditions or physical limitations, inform us beforehand so we can accommodate you accordingly and make arrangements.