Dirt bikes for rent in Dubai
Get Ready For Exciting dirt bike Adventures in the Dubai Desert
Take a ride down the trails on a dirt bike rental in the desert of Dubai. Go through the air, jump along with the desert, and enjoy your adrenaline-pumping journey. Off-road tracks and magnificent dunes await you. You are invited to join Dune Buggy Rental DXB for a guided tour of Dubai, so pack your bags and call us to confirm your booking.
Bike riders of all experience levels can benefit from our wide range of off-road dirt bike rental Dubai options. We offer top-of-the-line dirt bikes and highly qualified staff that care for a group of four people at a time. The tours combine off-road motorcycling with sightseeing of golden hues of desert that take your breath away and leave quite an impression.
Thrilling Dirt Bike Rental Services in Dubai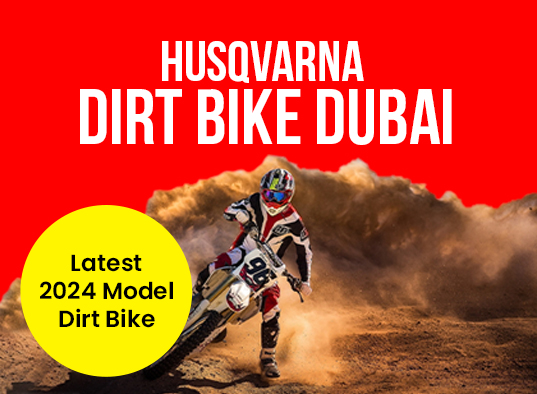 Husqvarna 450cc
(All Days)
| Duration | Old Prices | New Price |
| --- | --- | --- |
| 1 hour | 840 AED | 700 AED |
| 2 hour | 1116 AED | 930 AED |
| 3 hour | 1320 AED | 1100 AED |
| 4 hour | 1500 AED | 1250 AED |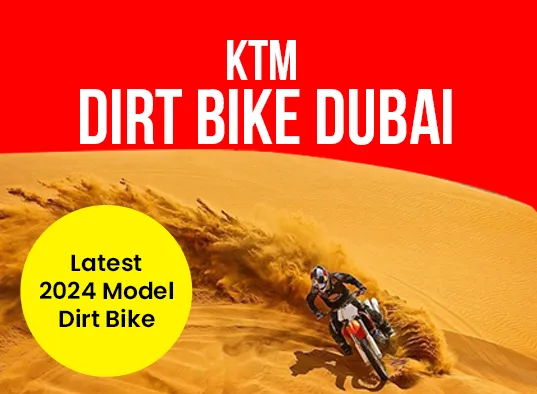 | Duration | Old Prices | New Price |
| --- | --- | --- |
| 1 hour | 840 AED | 700 AED |
| 2 hour | 1116 AED | 930 AED |
| 3 hour | 1320 AED | 1100 AED |
| 4 hour | 1500 AED | 1250 AED |
Are you ready to book DIRT BIKE RENTAL DUBAI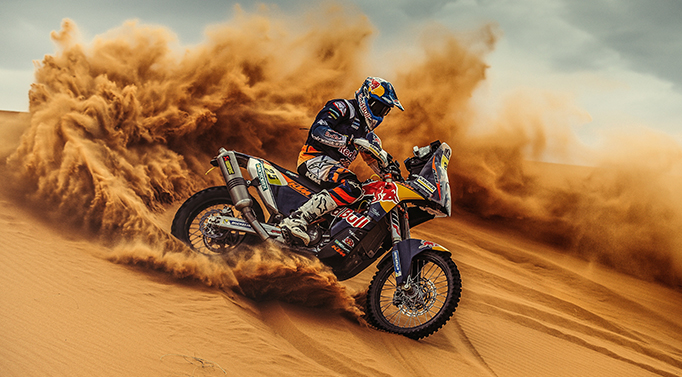 Jake McConnell.
Amazing experience! I rented a dirt bike from here during my vacation to Dubai. The booking process was smooth, and the bike was in sublime condition. I explored the stunning desert landscapes and had a thrilling ride on the dunes with my 2 sons, who seemed very excited about the tour. The staff was friendly and helpful, providing me with all the necessary information and safety gear. Highly recommend this service to all adventure seekers!

Michael Sullivan
Top-notch service! I'm a dirt bike enthusiast, and Dune Buggy rental DXB exceeded my expectations. The bikes were well maintained and the staff was super helpful. I had a great time and will definitely try again in the future too.

John P.
Very organized and professional. I had the KTM 450cc package for 2 hours and it was awesome. It was a very enjoyable and safe experience thanks to our very professional guide. He is extremely polite, friendly, and encourages all kinds of questions and inquiries. I strongly recommend Dune Buggy Rental DXB. The bikes were in great condition, and the guided tour provided a unique and thrilling experience. It was an adrenaline-packed day that I'll cherish forever. Can't wait to do it again!
Want to add an action-packed activity to your vacation itinerary? If so, then
dirt bike rental Dubai
is the right choice for you. Those passionate about adventure and seeking a thrilling experience outdoors will enjoy this activity.


The benefits of renting dirt bikes from us are numerous.
The dirt bike fleet
we offer includes a wide selection of models, and we are constantly adding new models. KTM 450 bikes and Husqvarna 450 bikes are our specialities, and we know them inside and out. Our bikes are always well-maintained and always in excellent working order.


Furthermore, we provide our customers with specialised modern equipment that keeps them safe from head to toe. We are glad to assist you if you seek the best
dirt bike rental
services in Dubai!
>
As part of our
dirt bike Dubai
rental services, we offer riding lessons and guided tours so that you may make the most of your time. For those who crave a challenge, we also offer packages that provide off-road racing opportunities. Whether you are a beginner or an experienced rider, we have a dirt bike rental package tailored to your needs.
Enjoy Your Vacation with us
Q1: Choosing the Correct Dirt Bike?
Dirt bikes come in a variety of sizes and types, so choosing the right one for you is essential. Choosing a smaller bike is a good idea if you are a beginner. If you intend to do a considerable amount of off-roading adventure, you will need a bike that is designed specifically for this purpose.
Q2: Wearing The Protective Gear ?
Always wear protective gear that you are given by our staff member. As you know helmet is must but you'll also need gloves, boots and protective clothing to stay safe while riding.
Riding in the desert on a dirt bike Dubai can be physically demanding, so make sure to carry plenty of water and stay hydrated throughout your adventure. Our staff will provide you with enough drinks so you stay hydrated.
Q4: Ride in Designated Areas ?​
Only ride in areas designated for off-road riding. Respect private properties, protected lands, and wildlife sanctuaries. Riding in unauthorized areas can result in fines and damage to sensitive ecosystems. Our staff will guide you on which route to take and which to avoid so be sure to follow the instructions.
Q5: Observe The Speed Limits ?​
Always obey posted speed limits and ride at a safe and controlled speed. The dirt bike rental driving can be dangerous if done at high speeds, so avoid reckless riding that could endanger yourself or others.