Desert Adventure Tours in Dubai
Get ready for an adrenaline-fueled desert adventure like no other with our dune buggy services in Dubai.
Book a Desert Safari For a Lifetime Experience
Are you looking for some fun, thrill, and outdoor adventure? Something to take away your tiredness and give you a refreshing experience. Well, Desert Safari Dubai is all about this and much more.
A 6-hour desert tour in Dubai that is infused with thrills and excitement. Our package includes activities such as Belly Dancing, Dune Bashing, Tanura Dance, Sand Boarding, Camel Riding, and Horse Riding. Aside from this, you will also be served mouthwatering BBQ Dinners with vegetarian and non-vegetarian options as part of the Safari Tour.
All of the activities are exciting and fun, whether it be morning or evening activities. Customers have the option of choosing daytime and nighttime timings as part of our best desert safari Dubai packages. Please refer to the services below for more information.
Thrilling Desert Safari Services In Dubai for you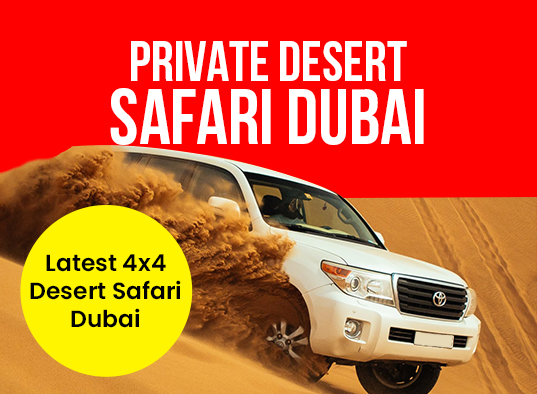 Private Desert Safari Dubai
(All Days)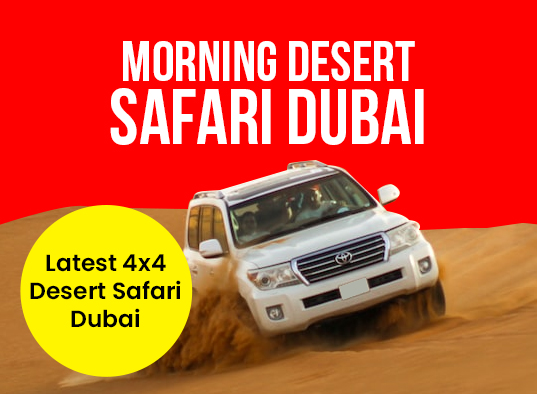 Morning Desert Safari Dubai
(All Days)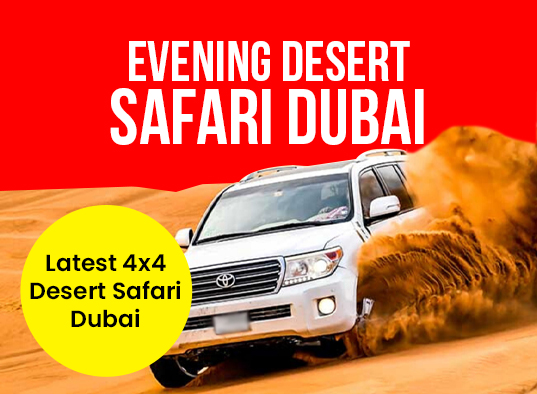 Evening Desert Safari Dubai
(All Days)
Are you ready to book our adventure tour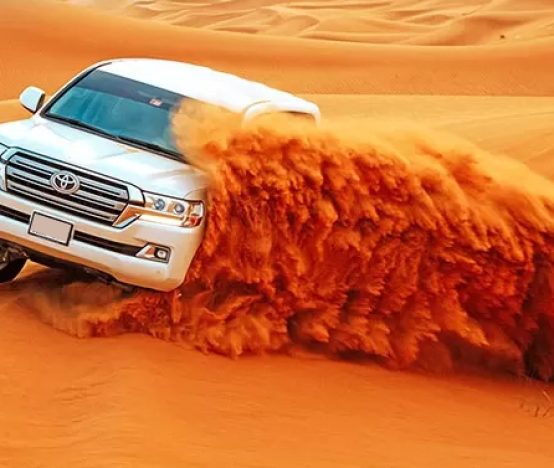 Lucy Adams
Our guide was very helpful, friendly, and welcoming, and the dune bashing was so much fun. It was a pleasure working with him, he took great pictures of us and gave us good advice regarding what we should prioritize. I enjoyed the food, but I found the performance entertaining. We had the opportunity to drive around the open desert in multiple ATVs, which was an exciting experience with spectacular views. Only the heat made us uncomfortable, but that was just the season, and after a while, it became more tolerable.

Patrick Jonah
We have just returned from our desert safari. It was a wonderful day. If you are visiting Dubai, this is a must-do. If you are visiting Dubai, this is a must-do. Even my 55-year-old grandma, riding a quad bike in the sand, had a great time. Our driver was very accommodating and pleasant. The photos he took for us were great. Our next activity was a shirt camel ride....not really my type of activity, and then we enjoyed a barbecue dinner, which was delightful and very tasty. There was a very impressive fire-eating showman! A trip of this nature is well worth the investment.

John Doe
During my trip with my boyfriend to Dubai, we booked a Morning Desert Safari. We tried a variety of activities as part of the package, including camel rides, sand skiing, and more. It was an enjoyable trip". The guide was super helpful, and I would definitely try it again in the future.
Our mission at Dune Buggy Rental DXB is to offer our customers the
best desert safari Dubai
services to provide them with enduring memories. We offer a wide variety of services to meet the needs of our clients.


Desert Safari Adventure tours in Dubai provide you with a unique opportunity to explore the Arabian Desert through a variety of exciting options, including off-road vehicles, Safari Falcons, 4-wheel drive Desert Adventures with dune bashing, and pick-up and drop-off services, camel rides, overnight camping in the desert in Dubai and buffet dinner. Our company provides cost-effective, enjoyable, and safe desert excursions that are suitable for all ages.


One of the best things about all this fun is that it does not require you to pay excessive money. Our packages do not include any additional charges. You don't need to worry about anything else upon paying the fixed rate. You will not be charged any additional fees during your stay as long as you enjoy the activities included in your package.


So what are you waiting for? Get your
desert safari Dubai booking
today by calling us and have an exciting and fun time. 
Enjoy Your Vacation with us
Q1: Always Prioritize Safety?
Always put your safety first when on a desert safari Dubai trip. Listen attentively to the safety briefing provided by your guide. Follow all safety guidelines while participating in dune bashing, quad biking, or camel riding.
Q2: Health Considerations?
Kindly inform us of any medical conditions, allergies, or physical limitations that may affect your participation in certain activities like dune bashing, quad-biking, or sandboarding. Also, avoid these activities if you or your family member has a heart problem.
Q3: Be careful not to overspeed?
Yes, we have certain guidelines to ensure the safety of all participants. These include following the designated tracks, driving within speed limits, and adhering to the instructions provided by our guides. Our team will provide a safety briefing before the ride to familiarize you with the guidelines.
Desert safari activities like dune bashing, quad biking, and sandboarding can be physically demanding, so carry plenty of water and stay hydrated throughout your adventure. Our staff will provide enough drinks so you don't feel thirsty during your tour.
Since you will be spending a day in the desert in Dubai, the weather will be hot so you must wear light and comfortable clothes. You may carry a jacket if you have a desert safari Dubai booking of an evening package since it gets cold after the sun goes down. It would be much better if you wore sandals rather than shoes since sand gets into shoes and causes problems.
Additionally, carry sunglasses and a hat to protect your skin and eyes from sun rays that can be very harmful.